Stone Harbor - Full Time Police Officer
This job is currently closed. Please check our
Current Jobs
.
---
Job Announcement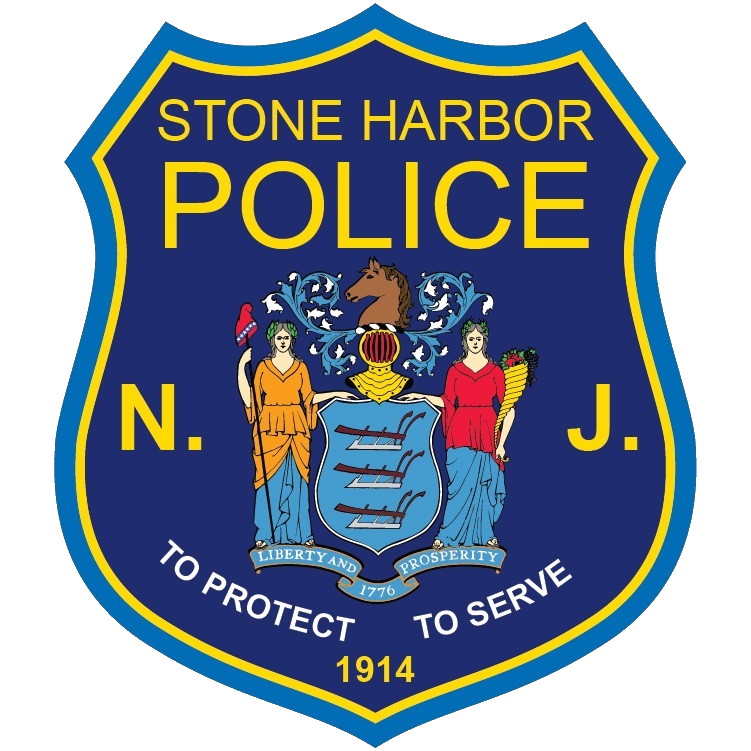 STONE HARBOR POLICE DEPARTMENT
IS NOW ACCEPTING APPLICATIONS FOR
FULL TIME POLICE OFFICER
THE DEADLINE TO SUBMIT YOUR APPLICATION IS WEDNESDAY, JULY 1, 2020
MINIMUM QUALIFICATIONS
Applicants must meet one of the qualification standards listed below:
Possess a Bachelor's Degree OR
If you do not possess a Bachelor's Degree, you must possess 60 college credits from an accredited College/University and ONE of the following:
Two years of active Military Service with the United States Armed Forces with an Honorable Discharge
Experience as a Special Law Enforcement Officer, Class II
Are currently enrolled in an alternate route basic course for police officers that is certified by the New Jersey Police Training Commission.
Are an unappointed graduate of an alternate route basic course for police officers that is certified by the New Jersey Police Training Commission and will not have exceeded three years from their academy graduation date at the time of appointment.
In addition to the meeting one of the above criteria, ALL applicants must meet the below basic qualification standards:
Display excellent communication & interpersonal skills; able to speak, read, and write the English language intelligently
Are a United States Citizen with a valid New Jersey driver's license upon appointment
Age 18-35 (both ages inclusive)
Possess a High School Diploma or Equivalency Certificate (State Board of Education)
Have good moral character (free of criminal convictions)
Possess the ability to distinguish colors accurately
Possess Normal hearing
GENERAL DUTIES
Protect life, property, and the rights of citizens by enforcing the laws of the State of New Jersey as well as local ordinances
Prevent crime, enforce laws, patrol, arrest offenders, serve the public, traffic enforcement
Respond to, take charge of, maintain order by directly controlling the scene in any emergency situation
Prepare and submit precise reports on investigations, arrests, motor vehicle crashes, and other police matters
Appear and give testimony in a court of law
SALARY
The starting salary is $40,000 and the top of the range is $102,510.
ABOUT STONE HARBOR PD AND THE BOROUGH OF STONE HARBOR
Who we are and who we serve:
Our 17 officer Department serves a shore resort community located in Cape May County, NJ
Our population varies from 1,000 residents during the off-season to a peak season population of over 20,000
Our jurisdiction is approximately 2 square miles
We are an accredited agency through the New Jersey State Association of Chiefs of Police
HIRING PROCESS
Application Review
Stone Harbor Police Department Panel Interview
Stone Harbor Police Department Chief's Interview
Conditional Offer of Employment
Background Investigation, Medical Examination, Psychological Testing, Drug Testing
Stone Harbor Public Safety Committee Interview
NOTIFICATION OF DRUG TESTING
The pre-employment process will include drug testing. A negative result is a condition of employment. A positive result will cause:
The applicant being dropped from consideration for employment; and
Cause the applicant's name to be reported to the central drug registry maintained by the Division of the State Police; and
Preclude the applicant from being considered for future law enforcement for a period of two years from the date of the drug test.
In addition, if the applicant is currently employed by another agency as a sworn law enforcement officer and the officer tests positive for illegal drug use, the officer's employing agency will be notified of the test results and the officer will be terminated from employment and permanently barred from future law enforcement employment in New Jersey. A refusal to submit to a drug test will result in the applicant no longer being considered for law enforcement employment in New Jersey.
GENERAL INFORMATION
Application Submission Deadline: July 1, 2020
The Stone Harbor Police Department is an Equal Opportunity Employer
Jobs close at 11:59 PM (Eastern) on the deadline date specified, or when the position capacity has been met, or unless otherwise specified in the announcement. If the deadline date is not specified in the announcement, the agency has sole discretion on setting the deadline and jobs may close without notice. It is the applicant's responsibility to thoroughly read and understand the deadline requirements and capacity limits as outlined by the agency.
×
Get Real-Time Job Alerts!
Join our mailing list to receive up-to-the-minute job alerts, exam notifications and more: