Cambridge - Investigative Technician
This job is currently closed. Please check our
Current Jobs
.
Job Overview

Department
Cambridge Police Department

Type
Civilian
Job Title
Investigative Technician
Salary
$33,219.00 - $36,964.00
Registration Fee
Dorchester County Area Residents: $0.00
Non-Residents: $20.00

Location
Cambridge, MD

---
Job Announcement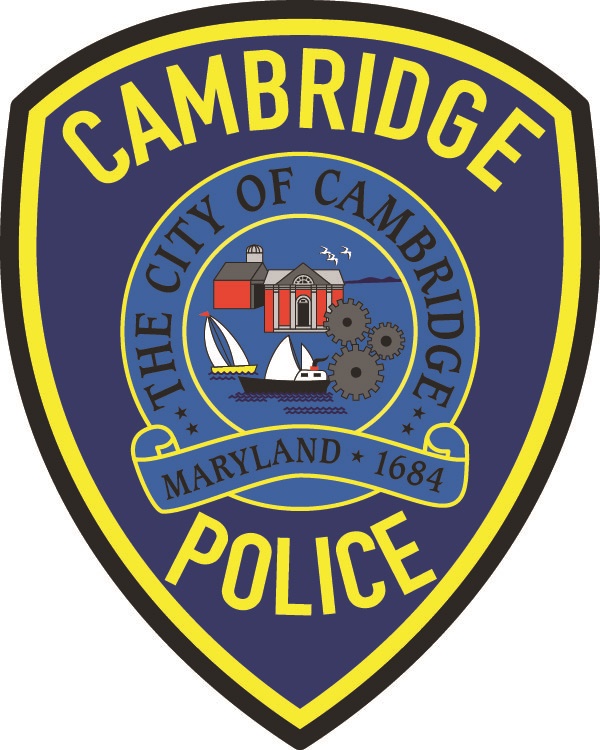 CAMBRIDGE POLICE DEPARTMENT
IS NOW ACCEPTING APPLICATIONS FOR
Investigative Technician
(Job will be open until position is filled)
Applicants can be rejected from the hiring process for the following reasons:
Felony arrests or a pattern of misdemeanor arrests
Convicted of driving while under the influence or intoxicated
Serious Motor Vehicle Violations
Abuse of Drugs
Negative Employment Patterns
Adverse information on Background Investigation
Pending Legal Action (Civil or Criminal)
Falsifying information on application or any other official document
Qualifications
Must be 21 years of age and a US Citizen
High school diploma or equivalent.
Must Possess a Maryland Class C drivers license
Must pass an extensive background Investigation to include Polygraph and drug testing.
Must pass strict Physical and Mental Requirements
Experience:
A minimum of six months of general office experience, including data entry experience.
Experience in a law enforcement environment is preferred.
Experience in shift work is preferred.
Other Knowledge, Skills and Abilities:
Individual must have the ability to work with a diverse group of people and must possess logical decision making and problem-solving capabilities.
Excellent interpersonal skills.
Ability and willingness to work varied and rotational shift.
Ability to work independently and as a team member.
Composure and professionalism in dealing with customers and/or arrestees.
A high level of integrity and confidentiality.
Attention to detail.
Ability to use a digital camera.
Bi-lingual (Spanish-speaking) ability is a desirable qualification.
Ability to multi-task.
Computer literacy.
Ability to respond to crime scenes at any time of the day or night.
Due to the nature of the work, an employee in this position may be considered essential. Essential personnel are determined by the chain of command, the type of emergency and the human resources needed.
EXAMPLES OF DUTIES (Includes, but is not limited to):
ESSENTIAL FUNCTIONS
Answers public inquiries in person and by telephone.
Books prisoners to include Live Scan and inked fingerprints of arrestees.
Enters all incoming and outgoing activity relative to evidence into the records management system.
Maintain supplies for the unit.
Maintains ongoing lists of property scheduled for disposal.
Maintains organization of assigned bin/storage areas.
Participates in the destruction process for illegal drugs and controlled substances.
Prepares paperwork and substances for the Dorchester County Narcotics Task Force.
Receives, catalogs and stores items of evidence and non-evidence according to established procedure and maintains inventory of all property and evidence.
Responsible for initiation of property control notices for disposition purposes.
Responsible for maintenance of all files and logs in the property unit.
Returns items of evidence and non-evidence, upon direction, to lawful owners.
Transports items of evidence from the Cambridge Police Department to the state crime lab or other processing centers (includes transportation of potentially hazardous controlled substances).
Transports weapons and other non-evidence property for disposal.
Upon direction, destroys and returns evidence according to procedures.
Assists with the processing of impounded vehicles.
Must be able to interact with others in a positive manner.
Requires regular and prompt attendance.
Process crime scenes.
IMPORTANT JOB FUNCTIONS
Maintains all storage areas with inherent responsibility for transportation of large items of evidence and non-evidence, to include furniture, televisions, refrigerators, safes, bicycles and other large items from one storage location to another, including biohazard evidence.
Prepares correspondence notifying lawful owners of availability of items of evidence for release to owners.
Retrieves items of evidence for police agents as necessary.
Testifies in court cases relevant to the chain of custody of evidence.
Routinely procures, stores and distributes police equipment.
Performs other related duties and special projects as assigned by direct supervisor.
Salary:
Start Salary of $33,219.00 - $36,964.00
Jobs close at 11:59 PM (Eastern) on the deadline date specified, or when the position capacity has been met, or unless otherwise specified in the announcement. If the deadline date is not specified in the announcement, the agency has sole discretion on setting the deadline and jobs may close without notice. It is the applicant's responsibility to thoroughly read and understand the deadline requirements and capacity limits as outlined by the agency.

Applicants are responsible for checking their email and logging into their PoliceApp, PublicSafetyApp, FireFighterApp or EmployementApp account to monitor for emails, scheduling and process updates.